This installation has served as a backdrop and stage for several performances and photo- and video-shoots featuring Miss Dixie De Rose. She is one of Bettina John's five Alter Egos that she has been working with over the past years. This Alter Ego explores and orchestrates the artist's life, specifically that of a performer. Sometimes a bit awkward, her raw and unfiltered manners are intense and intriguing at the same time.
When vacated by the Alter Ego, the onlooker gets the chance to have a closer look at the installation, looking into the boxes and notes and investigating the artist's inner world. As with most artists and performers one never really knows what is the person behind the public image and the stage persona.
The image below shows the installation at the group exhibition "Save Changes" at Stour Space, London in 2015. This version of the installation consists of several photos showing Miss Dixie De Rose at various stages of her life as a performer, the video "Train of Thought" and her dressing table accompanied by her make-up and accessories.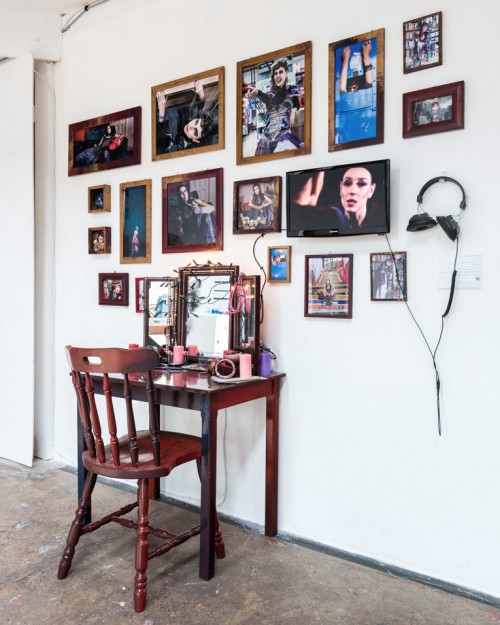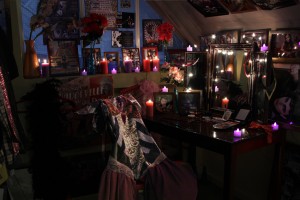 The image above shows another version of the same installation, this time set up for the live-performance "The Interview – Behind the Scene" at Telegraph Hill Centre, London, 2013.